UPCOMING WORKSHOPS
Keep up to date with our workshops and research focus groups by checking this page frequently and following our Twitter.
ICWSM 2018: 
June 25, 
Stanford, CA
Exploring Ethical Trade-Offs in Social Media Research
Organizers: Casey Fiesler, Stevie Chancellor, Katie Shilton, Jessica Vitak, Michael Zimmer
Over the past decade, social media and user-generated content platforms have increasingly become rich research sites for the study of both computation and human behavior. This new source of pervasive human data has also sparked discussions within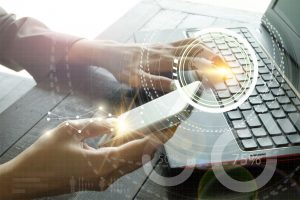 the research community about ethical challenges, and high profile examples have raised public awareness of ethical challenges as social media scholarship gains greater visibility. However, the research community lacks clear norms, and disagreement often comes down to how to identify and weigh potential benefits and harms. The goal of this workshop is to explore the most pressing ethical dilemmas within social media research, and how the ICWSM research community can best consider the ethical implications of our research and methods without compromising important work. Workshop participants will have the opportunity to shape a set of working guidelines to help researchers think through the ethics of social media research methods. 
This will be a half-day workshop taking place during ICWSM 2018 in Stanford, CA on June 25, 2018. We invite proposals from researchers from both academia and industry, and would welcome a wide range of ethical and disciplinary perspectives, and topically-relevant/domain specific issues. We would also welcome position papers that argue for the benefit of certain types of research outweighing potential harms.
IMPORTANT DATES
Submissions Deadline: April 5
Notifications By: April 19
Workshop: June 25
Targeted Areas of Interest: In addition to broad areas of interest, we also invite participants who want to engage with the intersection of ethics and the following areas:
Transforming informed consent to the social sphere
Anonymization of data and emergent privacy issues
Legal implications and obligations
Algorithmic accountability
Fairness and transparency in machine learning and computational social science
Societal implications of social media research
Research on sensitive and vulnerable populations
Ethical implications of data mining
Methods selections and ethics
Industry and academic research